MICROSORBER Acoustic and confinement partitions - Details
MICROSORBER® Acoustic and confinement partitions - Details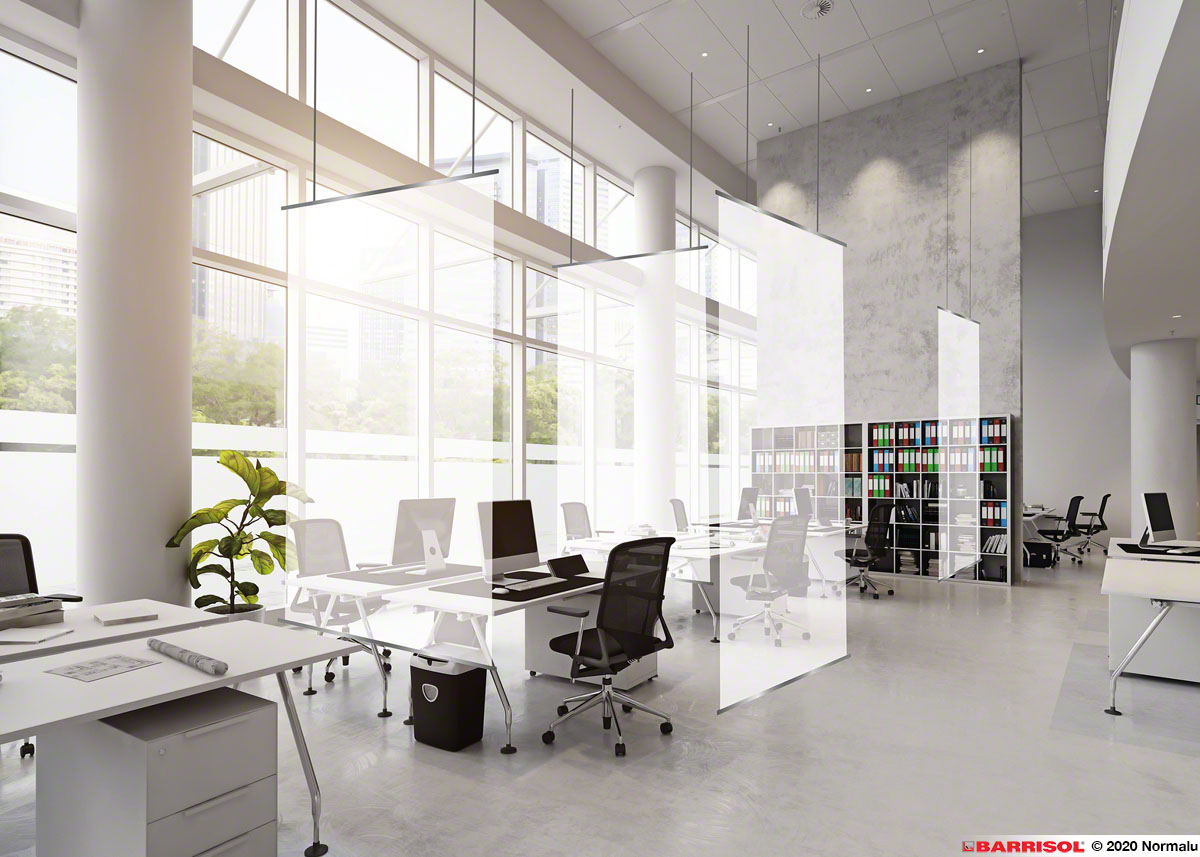 Technical and practical advantages
Aesthetics and lightness :
Transparent, translucent or frosted printable films
UV resistance
Less than 0.50 kg/sqm
Ecology :
100% recyclable
Low carbon footprint
Lightweight
Practicality and flexibility :
Quick and easy self-installation
No risk of the partition falling down or the need for extra floor space
Modular
Cleanable
Performance :
Waterproof film
Acoustic option available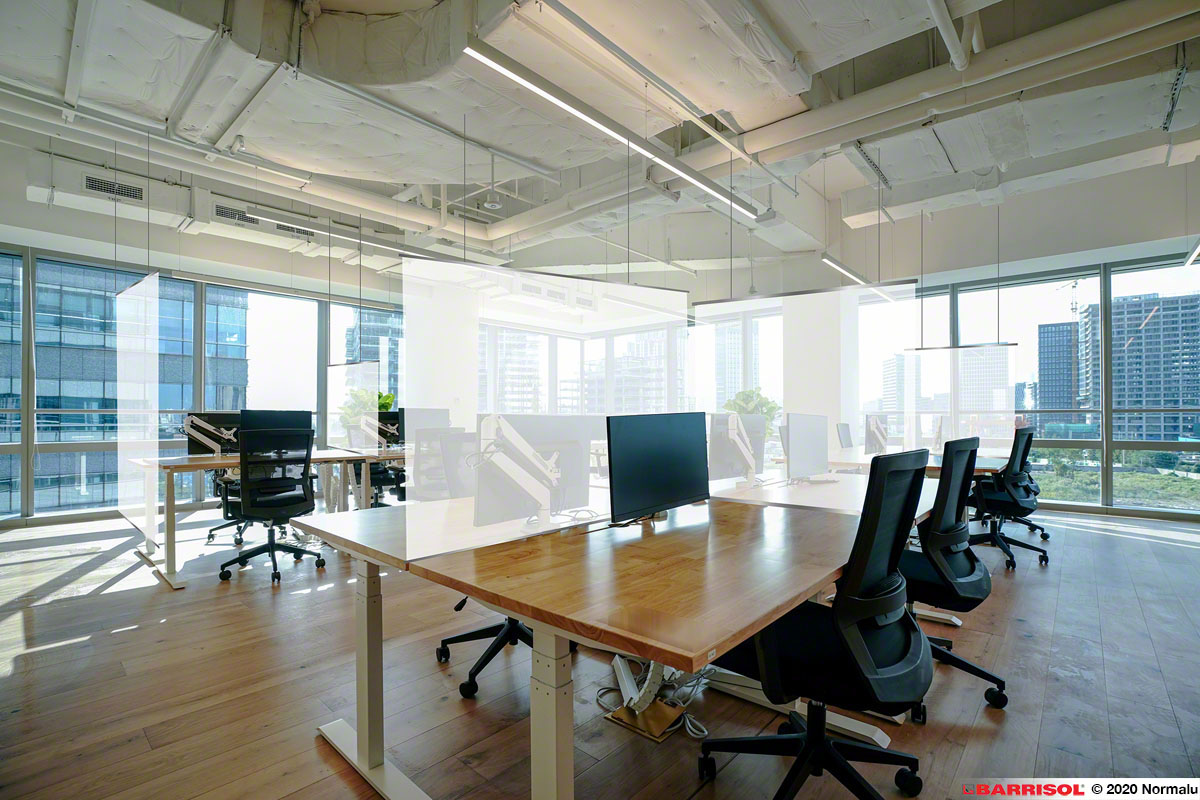 Acoustic performance up to 0.70 αw depending on configuration.
Microsorber® partitions are available in a standard version made of watertight film or in acoustic micro-perforated version. The microperforation allows to absorb the sound for the greatest acoustic comfort of your employees.
4 standard sizes that can be used vertically or horizontally

Possibility to have your partitions tailor-made
Can be printed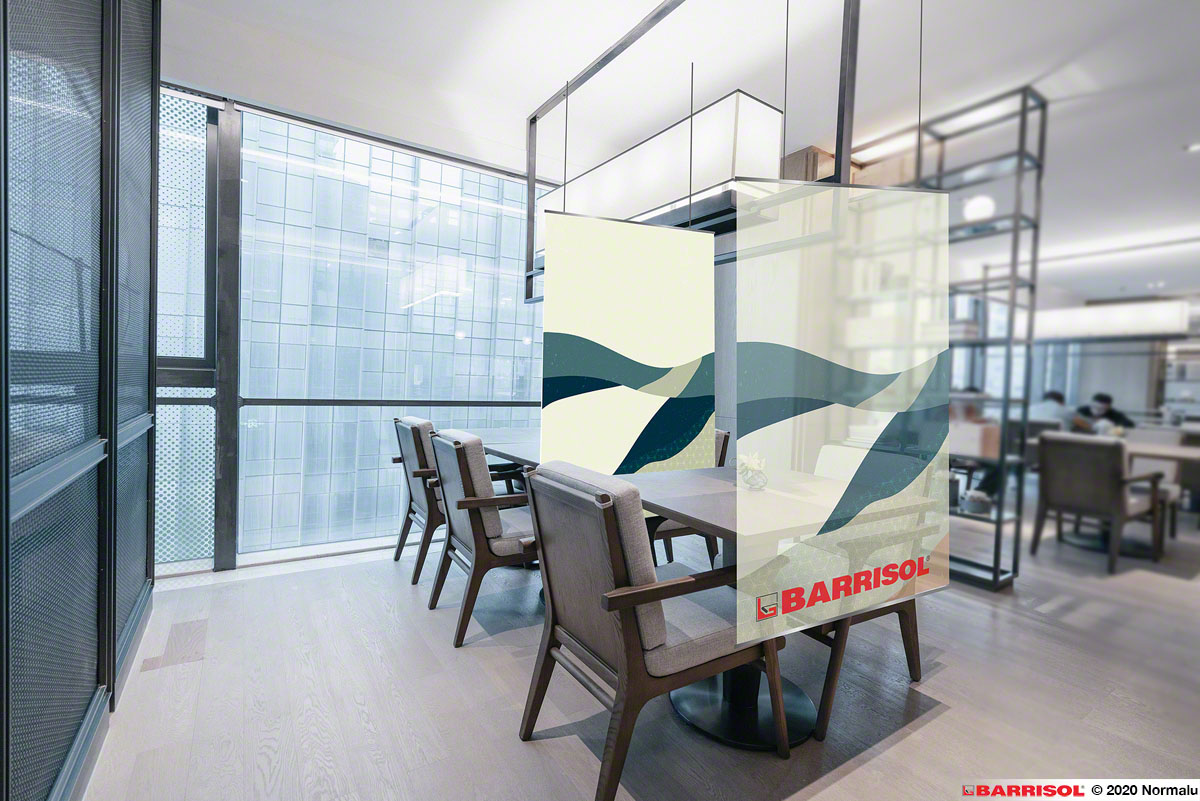 With the Barrisol® systems, other solutions can be envisaged such as: partitions on feet or casters, Roll Up, etc...