Barrisol GTs® - Details
Barrisol
G

T

s® - Details
Fabric glass revisited by Barrisol®
Fabric glass is a material that is part of the family of wall and ceiling coverings. Consisting of extremely fine glass wires, its strength and durability are the most appreciated characteristics.
We have developed our range of Barrisol® GTs® ceilings and walls to meet the most demanding standards of safety and health.
Classified A2-s1, d0 (non coated version), this sheet is a wall and ceiling covering incombustible, aesthetic and shapable almost to infinity. It can be acoustic, luminous, printed, and is 100% recyclable.
Ideal for high-rise buildings, corridors, escape routes and all places requiring aesthetics and impeccable safety.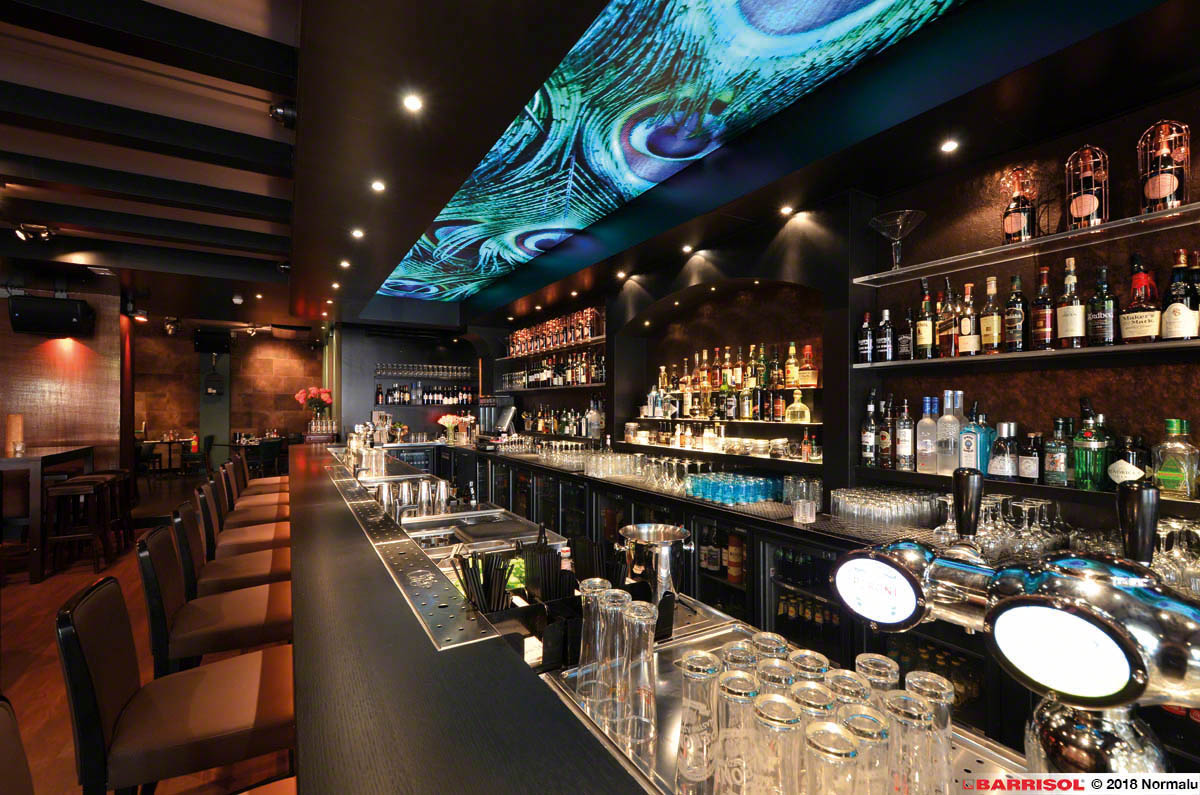 G

T

s® Acoustics®

G

T

s® Acoustic Light®

GTs® Coated

Fire classification A2-s2, d0

Light transmission 23% / Reflexion rate 69%

GTs® non coated,translucent

Fire classification A2-s1, d0

Light transmission 33% / Reflexion rate 64%
Technical and practical advantages
Wide width sheet, ideal for large spaces
Lightweight and flexible
VOC emissions class A+ (very low emissions), best rating
Asbestos free
Energy-saving LED
Solid, 10-year warranty on the manufacturing process
Resistant to moisture
Respectful of safety and hygiene standards, for food industries and catering
Possibility of integrating lighting, heating, air conditioning and sound systems
Transmission of light in translucent version and noise pollution absorption in acoustic version. Possibility of conferring these two qualities on the same fabric (

G

T

s® acoustic light)
Light thermal insulation
Tiles in self-supporting and opening frames to facilitate the maintenance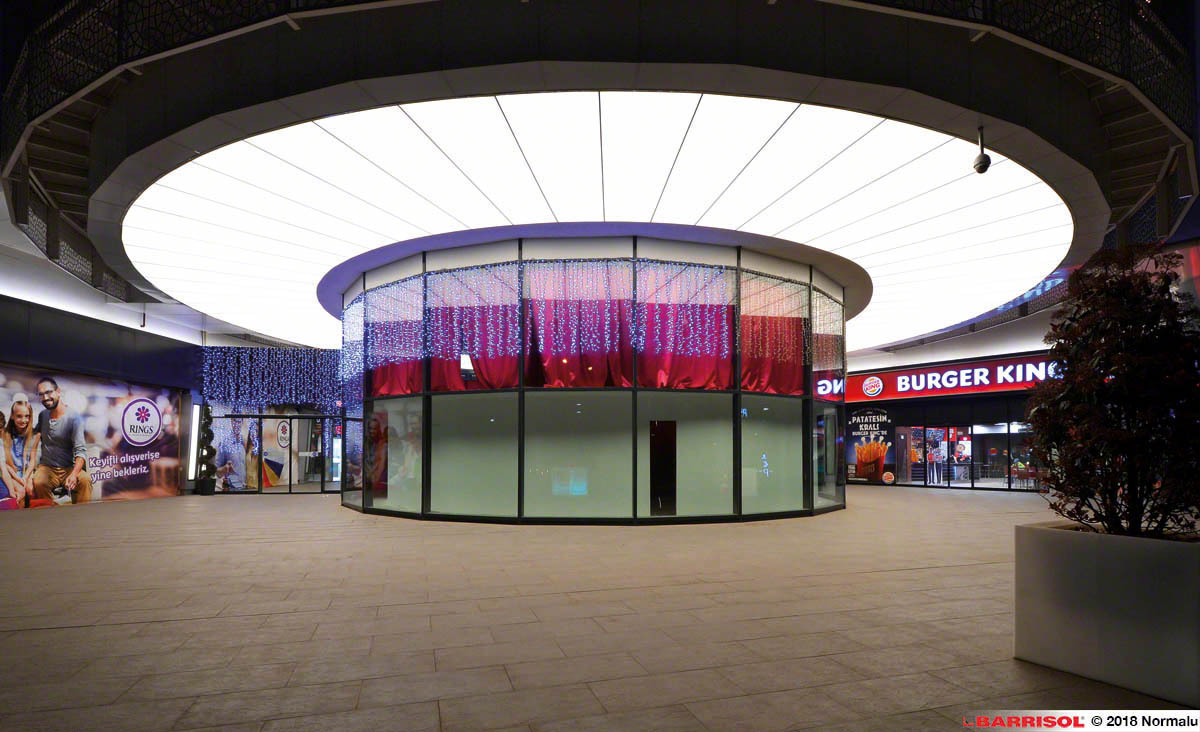 Barrisol® « Composite Material Technology »
Quality finishes, product with a long life, your creativity will have almost no limits thanks to the expertise of Barrisol®.
Installation's precognitions
Fixing on aluminum frame, possibility of shapes in 3D and rounded
Opening and removable frames
Patented large width system
Wetlands: preanodization + RAL color powder coating
Aluminum lateral finish. Minimum tension of 30 kg/m
Light box with a thin thickness of 100 mm