Barrisol PLUS® Lamp - Details
Plus Lamp - Details
Barrisol® PLUS Lamp is a new totally customisable lighting system, created with the designer Alix Videlier.
Design
It can be installed free standing, ceiling or wall mounted. The Plus Lamps can be grouped to provide a structured / random pattern or installed singularly.
Each side of the lamp can be tilted independently, and can be illuminated with White or Coloured lighting thanks to a specific LED lighting system, this allows you to create your own original and unique design.
Video presentation
Photos and images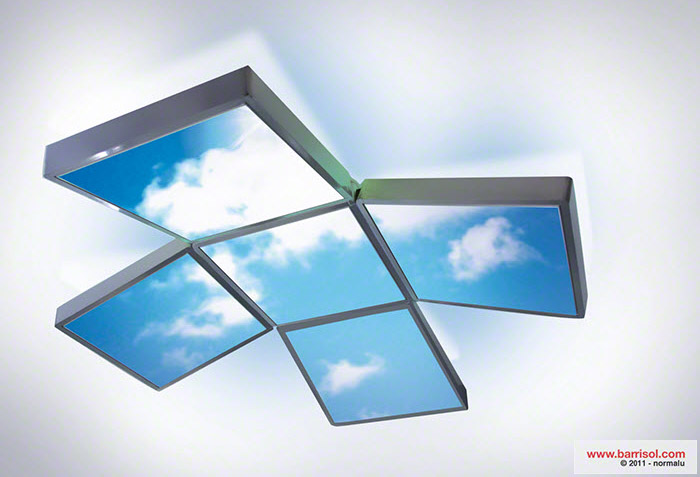 Barrisol sheet can also be printed to create a completely personnalised Light feature.
Lighting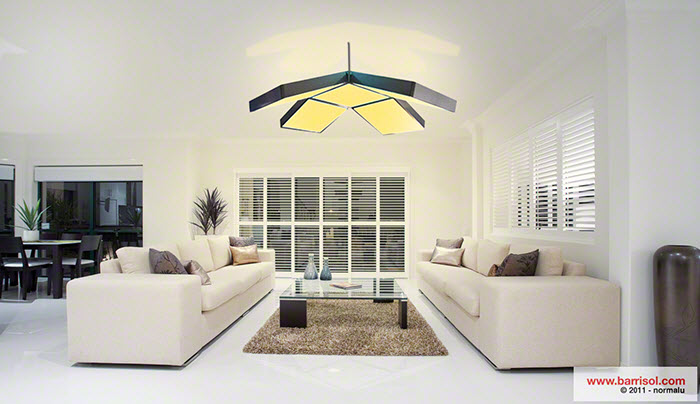 You can choose the color of the structure and the finish of the Barrisol sheets that compose the element. With an LED lighting system you can change the color of your lamp to suit your specification!
Choose the colors :
Composition

You can imagine any composition: a unique module, or many assembled modules.
Technical sheet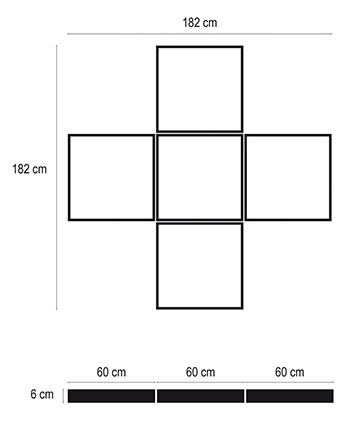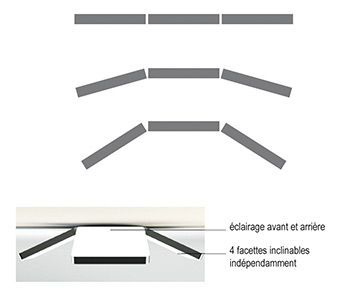 Size
- opened :182cm x 182cm
- thickness 6 cm
Structure
- aluminium Barrisol
- customisable
Finish
- Barrisol translucent sheet
- 13 translucent Barrisol finishes
- printable
Lighting system
- LED
Safety
- fire ratedBS2-d0
- CE certified (sheet and structure)